Lenore Palladino
Of Counsel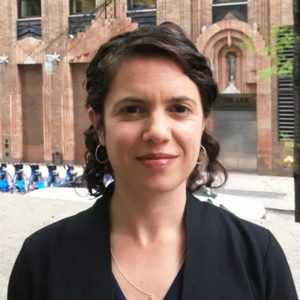 I believe in strengthening the sustainable economy by empowering business owners and their supporters to make vision into reality.
(646) 279-4901
lenore@jrwiener.com
Northampton, MA

Lenore works as an attorney and economist to change our economy through practice and policy. She has been a Louis O. Kelso Fellow, part of the Beyster Fellowship program, with the Rutgers School of Management and Labor Relations. In her free time she plays with her two children under five and enjoys the hills of Western Massachusetts.
---
Sectors
LOHAS brands
Craft beer
Freelance and gig economy
Technology and #platformcoops
Local and independent food and beverage
Co-working
Impact investing
Local and impact investing
User, consumer, producer, multi-stakeholder ownership models
Farming, agriculture, and food producer
Mental health
Transportation
Employee ownership
Consulting and professional services
Solar and renewable energy and electric utility regulation
Practice Areas
Cooperative formation
Economic policy analysis and development
Education
A.B., University of Chicago
J.D., Fordham Law School
PhD, Economics, New School University
Bar Admissions
New York – 2016
Massachusetts — 2017
Connecticut — 2018
---
Publications
New York City's Stock Transfer Tax: Revenue and Employment Effects. State Tax Notes, p. 35-43 (Feb. 3, 2015).
Why Is Cuomo Leaving Wall Street Cash on the Table? The Nation (November 5, 2014).
Restoring Democracy to the Federal Reserve, Moyers & Company (November 18, 2014).
New York already has a financial transaction tax on the books — it's time to start collecting it, Vox (November 20, 2014).
Why is the financial industry so afraid of this man? Salon (January 11, 2015)
Democrats Finally Found a Smart Way to Stop Wall Street's Reckless Behavior, New Republic (January 15, 2015).