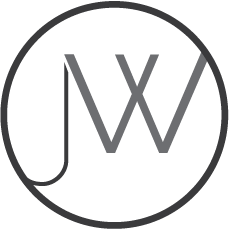 FOR IMMEDIATE RELEASE 
May 2, 2022 
Jason Wiener|p.c., a public benefit corporation, is delighted to announce the promotion of Jacqueline to Senior Associate, effective immediately. Firm founder, Jason Wiener says: "Since Jacqueline joined the firm, she has brought immense creativity, rigor, and hard work to our team and to our clients. I am proud of Jacqueline for expanding her expertise in sustainable economies and cooperative law and for quickly becoming a nationally recognized leader in the web3 space, particularly as it relates to DAO-Cooperatives. Jacqueline's dedicated practice of firm values and norms makes me proud to have her on the team."
Jacqueline holds an LL.M. in US Law, where she focused on business law, from the University of Texas School of Law at Austin; a Master's Degree in Fundamental Public Law and Political Sciences, from the University Paris 1 Pantheon Sorbonne; a Master's Degree in Sociology of Religion & Societies, from the Ecole Pratique des Hautes Etudes de la Sorbonne; and LLB, from Faculdade de Direito de Sao Bernardo do Campo.
Since 2017, Jacqueline has advocated on behalf of individuals of low- and moderate-income, women, people of color and other minority groups, neighborhood-based groups, to promote local sustainability, the solidarity economy, and community development strategies that seek lasting, transformational benefits to the local communities. Jacqueline collaborates with coop incubators, community-based organizations, and instigate conversations about community land trusts, cooperatives, and other shared equity ownership models.
In her emerging practice, Mrs. Radebaugh is working on cooperative and DAO cooperative design and formation, employee ownership conversions, public benefit corporation formation and conversions, custom commercial transactions and contracts, employment issues, and other areas of law that support mission-driven companies and social enterprise. Her full bio is here.
# # #