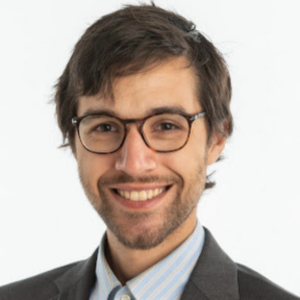 I strongly believe in the valuable role that startups and small businesses play in creating community, economic development, and social change through responsible entrepreneurship. I am committed to understanding the goals of such organizations, and designing the legal tools necessary for their success.
Nathan Sisodia (he/him)
Ann Arbor, MI
nathan@jrwiener.com
Read Nathan's blog here

Nathan is a transactional attorney with broad experience working with small business, nonprofit, and social enterprise clients, and has specific proficiency working on commercial and residential real estate projects. Nathan is motivated by organizations with social missions, and those who are working to contribute to responsible economic development of their communities.
Before joining JWPC, Nathan was a Clinical Teaching Fellow in the Zell Entrepreneurship Clinic at the University of Michigan Law School. In the clinic, Nathan taught clinical law students transactional law practice skills, and represented community- and student-founded startups by providing legal guidance to their organizations on all matters ranging from the inception of the business to preparing for significant investment. Prior to working for Michigan, Nathan was as a corporate associate at Porter Wright Morris & Arthur LLP, an Ohio-based regional law firm, where his practice focused on real estate and finance related matters, as well as other general transactional matters.
Nathan is driven by small businesses and organizations that have a vision for responsible community development, and are excited about sharing it with the world. Outside of work, Nathan loves running, yoga, cooking, reading, and exploring new places.
Sectors
Technology
Nonprofit
Telecommunications
Online Retail
Practice Areas
Entity choice and analysis
Corporate governance
Operating agreements
Nonprofit corporation
Employment, consulting, and independent contractor agreements
Contract review
Real estate, including commercial contracts/closings, acquisitions and dispositions, easements, and leasing.
Mergers & acquisitions
Service agreements
Terms of service and privacy policies
Education
J.D., The George Washington University Law School
B.A., summa cum laude, University of Cincinnati
Bar Admissions
Ohio
Michigan
---
Publications
Growing Up in the Big Cities: Planning for the Future of Urban Agriculture, Envtl. L. (forthcoming, Fall 2023).
Plausibly in Reverse: The Private Plaintiff Case for Surviving a Motion to Dismiss in the Post-Actavis Framework, AIPLA Q.J., 45-1 (2017).