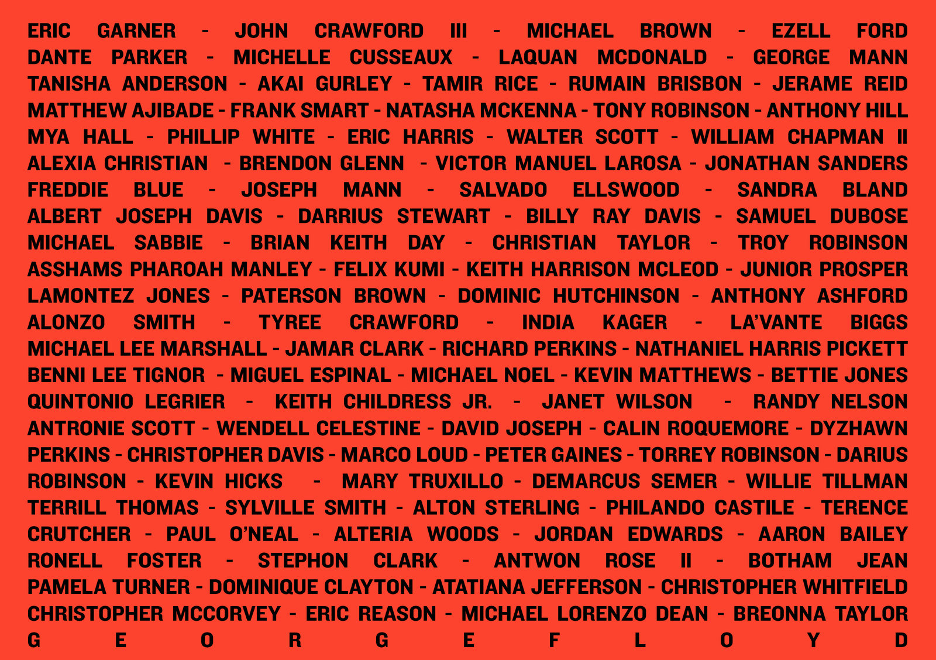 Credit – LA Johnson/NPR
Black Lives Matter and we stand in solidarity with the Movement for Black Lives.  Period.
We stand with those taking to the streets to voice the collective pain from and intolerance of, as well as demand reform of police tactics that direct violence at Black people, Indigenous people, and People of Color (BIPOC). We grieve the loss of each and every Black, Brown, and Indigenous soul lost to the hands of hate, intolerance, bigotry and white supremacy.
This is our time to listen, learn, and work harder than ever before for justice, reconciliation and real equality.
We are committed to the following actions and principles:
We will speak out against the racist underpinnings of the current political, social, and economic system, which is founded upon and continues to protect white supremacy.
We will listen to, learn from, honor the feelings of, and amplify the messages and voices of BIPOC communities.
We will condemn all acts of police violence, housing discrimination, education discrimination, banking discrimination, healthcare discrimination, employment discrimination, voting discrimination, and all other forms of discrimination, including public policy, institutional practices, and cultural narratives that perpetuate racial inequality and constrain the mobility of BIPOC communities.
We will call out and shine a light upon racism and reject white privilege whenever and wherever we see it in ourselves, our personal lives, our professional lives, our communities, and in our broader society.
We will continue to fight for a new economic system that puts power in the hands of people and strives to build wealth and protect income for people historically dispossessed by a racist system.
We support the Movement for Black Lives policy platform.
We will acknowledge our privilege and use it to advance justice, anti-racism, and reconciliation.
We will take responsibility for doing our own work and will not put the responsibility for teaching on BIPOC communities.
We will no longer assume just or humane intent behind laws; rather, we will question and critically analyze the law to seek a just outcome, including the need to change the law.
We will actively seek opportunities to apply our legal training and skills to support, uplift, and increase the mobility of and justice within BIPOC communities, and will dedicate time, resources and energy pro bono in order to make our services available to those unable to afford them.
We are donating to support cash bail (ransom) funds in our communities and will continue to seek out ways to financially support BIPOC communities.
As we continue on this journey we invite you to join us.  This is not a trend or a sprint; we are committed to this work until true, meaningful and lasting justice and equality under the law are available to all.
In solidarity,
The Jason Wiener|p.c. Team