FOR IMMEDIATE RELEASE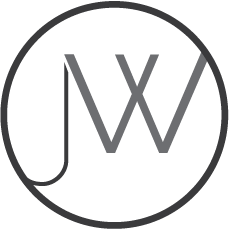 June 4, 2018 
CONTACT: 
Jason R. Wiener 
Jason Wiener|p.c., a public benefit corporation                                                                                                        Linda D. Phillips 
720.445.6860                                                                                                                                                                                         303.355.0401 
jason@jrwiener.com                                                                                                                                                                       linda@jrwiener.com 
www.jrwiener.com                                                                                                                                                                           www.jrwiener.com 
Tonya Price Promoted to Associate  
Jason Wiener|p.c., a public benefit corporation, is pleased to announce the promotion of Tonya Price from law clerk to Associate, effective immediately. 
 Ms. Price is a summa cum laude graduate of Michigan State University College of Law.  She recently passed the uniform bar exam and will be sworn in today by the Colorado Supreme Court.  She believes that "the only way to remedy the growing inequality in the U.S. is to make business work for the many by creating models that consider business' impact on employees and communities, not just shareholders." 
Her focus on a more just and equitable economic paradigm will add value to the firm's clients, says Jason Wiener, Principal. "As a founder, it's always difficult to share stewardship of a vision and purpose with others. With Tonya, it hasn't been a challenge at all. Tonya gets it; she came in with strong purpose alignment and a strong foundation of skill, competence and capacity for growth and training." Linda Phillips, Senior Of Counsel, echoes those sentiments:  "We're so delighted to have Tonya become a formal member of the team, bringing her boundless energy and vision for social enterprise and cooperative businesses and ideals." 
 In her emerging practice Ms. Price will work on public benefit corporation formation and conversions, cooperative design and formation, compliance with the General Data Protection Regulation, employment issues, and other areas of law that support mission-driven companies and social enterprise. Her full bio is here.   
 # # #