FOR IMMEDIATE RELEASE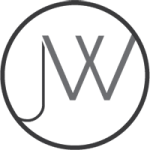 CONTACT:
Jason R. Wiener
Jason Wiener|p.c., a public benefit corporation                                                   Linda D. Phillips
720.445.6860                                                                                                     303.355.0401
jason@jrwiener.com                                                                                          linda@jrwiener.com
www.jrwiener.com                                                                                              www.jrwiener.com
Leading Colorado Cooperative Business and Sustainable Economies Law Practices Join Forces
The law practices of Linda D. Phillips and Jason Wiener are merging effective April 1, 2018, to scale client service, capacity, training, and impact for the firms' collective work with cooperatives, social enterprise start-ups, sustainable growth companies and mission-oriented businesses.  Jason and Linda have been collaborating for close to a decade. In that time, the shared ownership and cooperative movement has expanded significantly.  The two attorneys will merge their practices and continue the process of building a team of dedicated, talented, multi-faceted and purpose-filled attorneys.
The merger of Phillips Law Offices and Jason Wiener|p.c. coincides with the rapid growth in purpose-oriented start-up law work, shared ownership conversions of growing and mature transitional businesses, and alternative and non-extractive financing for small- to medium-sized businesses.  The combined firm will offer higher level resources and services to the growing craft beer and beverage, renewable energy, technology, agriculture and small producer, housing and real estate, and co-working sectors, and to other worker and multi-stakeholder owned businesses.  The firm has attorneys licensed in Colorado, New York, Massachusetts, Connecticut (pending), and South Africa, and serves clients in more than 21 states and 4 countries.
Linda and Jason will collaboratively train and lead a team of junior and mid-level attorneys and staff.  The firm is committed to self-management principles and transparency.  The firm has begun open management and collaboration practices, including regular internal discussions about client service, core values, financials, and business development.
About the merger, Linda says "it's exciting to become part of a team that shares my passion for advancing cooperative business models and helping businesses realize their visions through proper legal and management structures."
Jason says "We are tremendously fortunate and honored to leverage Linda's experience to bridge three generations of Colorado cooperative law and to offer such deep business law expertise to our current, new and prospective clients. Linda's addition to our team will also help train the next generation of cooperative and sustainable economies lawyers."
# # #