Jessica Denny
Director of Operations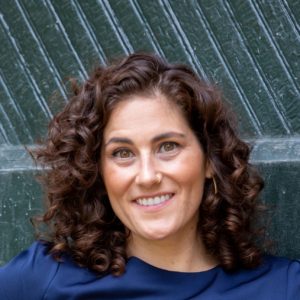 I am motivated by a passion to generate positive social change and gravitate towards backing mission-oriented organizations that share this priority. This commitment fuels my pursuit of opportunities where I can actively contribute to shaping a better future and fostering collaborations that amplify that goal.
Jessica Denny (she/her)
(904) 652-4075
jessica.denny@jrwiener.com
Denver, CO

Combining her educational background, business acumen, and passion for wellness, Jessica Denny brings a unique and multifaceted approach to her role as Director of Operations. Her diverse experiences and holistic outlook contribute to the cultivation of a work-life integration culture that values the overall satisfaction of our law firm's employees.
With a specialization in people and organizational development, Jessica has an outstanding track record of optimizing systems and processes and driving operational excellence. Jessica has demonstrated a remarkable ability to strategically align business objectives with efficient operations, resulting in sustainable growth and profitability. Jessica's commitment to employee wellness and strategic approach to operations management are instrumental in driving Jason Wiener p.c.'s growth and overall success.
Through Jessica's guidance and motivation, she inspires cross-functional teams to perform at their best, fostering enhanced productivity and employee engagement. By encouraging open communication, collaboration, and personal growth, she creates a supportive and empowering environment where individuals can reach their full potential.
Jessica is well-versed in implementing scalable solutions, streamlining workflows, and leveraging technology to optimize operations. Her forward-thinking approach allows her to identify opportunities for improvement and introduce innovative strategies that drive productivity and effectiveness. Jessica is committed to continuous improvement and actively seeks out ways to enhance processes and refine systems.
Born in Jacksonville, Florida, Jessica's journey towards becoming our Director of Operations has been influenced by a diverse range of experiences. She embarked on her educational path at the University of Central Florida, where she earned a degree in Criminal Justice and Legal Studies, nurturing her passion for the legal field.
Jessica's interests extended beyond the realm of law. Driven by her love for yoga, she ventured into the world of wellness and gained valuable business experience as the manager of a small yoga studio in New York City. This role not only deepened her understanding of the yoga industry but also shed light on the economic benefits of supporting local and sustainable businesses.
Outside of her professional pursuits, Jessica finds solace in practicing yoga, which serves as a source of both physical and mental health. Exploring new places is another passion that fuels her spirit, and she enjoys traveling, hiking, and seeking adventure and inspiration in different landscapes. It was during one such exploration that Jessica embarked on a transformative journey to India in 2015. Her three-month stay to study yoga in its place of origin left an indelible mark on her life, shaping her perspective and deepening her understanding of mind-body connection.
Whether it's spending time by the ocean or exploring serene lakes and rivers, she finds a sense of peace and connection to the natural world. Live music holds a special place in her heart, and she finds joy in attending concerts and immersing herself in the vibrant energy of live performances.
---
EDUCATION
B.S., University of Central Florida